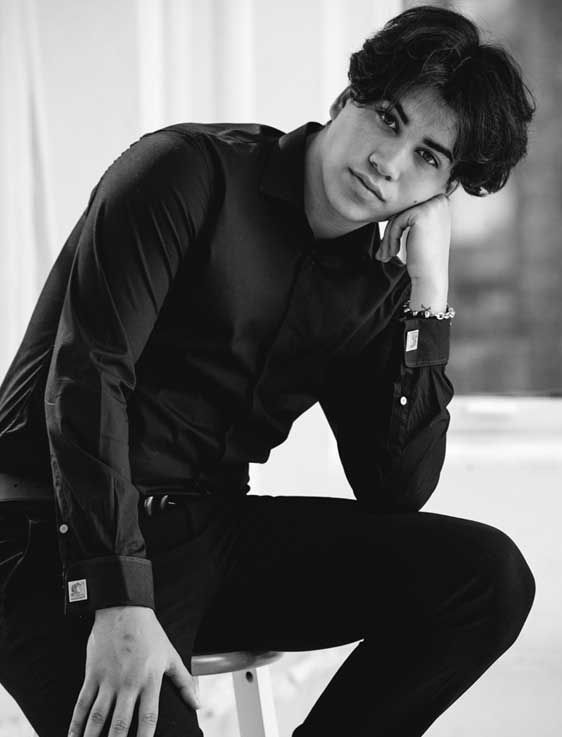 In just a short time, Mattia Polibio has established himself as one of the most creative and beloved content creators on the internet, and it doesn't take long to see why.
Born and raised in New Jersey, the 19-year-old star is best known for his comedic approach, which includes hilarious skits, innovative takes on trends, and memorable dance and lip-synch videos. He has more than 5.2 million followers on TikTok alone and is also known for his bold fashion sense. He even has his own fashion, jewelry, and merchandise brand, So True, that'll make you want to buy everything in the store. Curious about Mattia? Here's everything we learned about him for our latest Man Crush Monday.
Mattia Polibio
Hometown: Totowa, New Jersey
Birthday: May 16
Zodiac sign: Taurus
1. Recently, Mattia has been watching a lot of anime on Netflix.
2. If he could travel anywhere in the world for a week, he'd go to Japan with friends.
"We've always had a plan to go together one day, and I would love to tap into the Japanese culture."
-Mattia Polibio
3. His favorite scent in the world is the tree-shaped Black Ice air freshener for cars.
4. He's got a phobia of the deep ocean.
His father is his biggest hero.
6. The weirdest rumor he's ever heard about himself was the internet hoax that he'd apparently died in a car crash.
"I was very much alive and reading the article myself!"
-Mattia Polibio
7. He's never been more starstruck than with Margot Robbie.
"I saw her in person and froze."
-Mattia Polibio
8. His favorite Disney movie of all time is The Lion King.
"Its story is so touching that it always makes me cry."
-Mattia Polibio
9. People tend to underestimate him.
"I'm actually very intelligent and intellectual and can talk about certain topics in depth." "Most people just think otherwise."
-Mattia Polibio
10. The scariest thing he's ever done was go on the second-tallest roller coaster in the world and the tallest in the U.S., Kingda Ka at Six Flags Great Adventure.
11. Most of all, Mattia is a super passionate person.
"I take pride in a lot of things I stand behind." Some of my supporters actually know this, but not many do.
-Mattia Polibio